I can't, I have unicorn!
Is the unicorn fashionable? Never mind! Always listening to the fashion and the expectations of its customers, Konix has designed this fashionable cover that features a unicorn as cute as fashion 🙂
Mythics quality
The Mythics product line is designed for console gamers. Mythics products focus on three core values that are the heart and soul of the brand: performance, accessibility, and fun. Mythics offers a vast range of products for every playing need, for every type of gamer.
The favourite cover for the whole family!
Thought for pleasure and practicality
All the elements that make up this pack have been designed to allow you to have all the essential accessories you need for the proper use of your Switch at your fingertips and within your budget!
Uni-K, just like you!
This cover sets the tone: "be cool"! Yes, what better than a kawaii unicorn to accompany you in your travels and the phantasmagorical universe of your games?
Protective cover Licorne Switch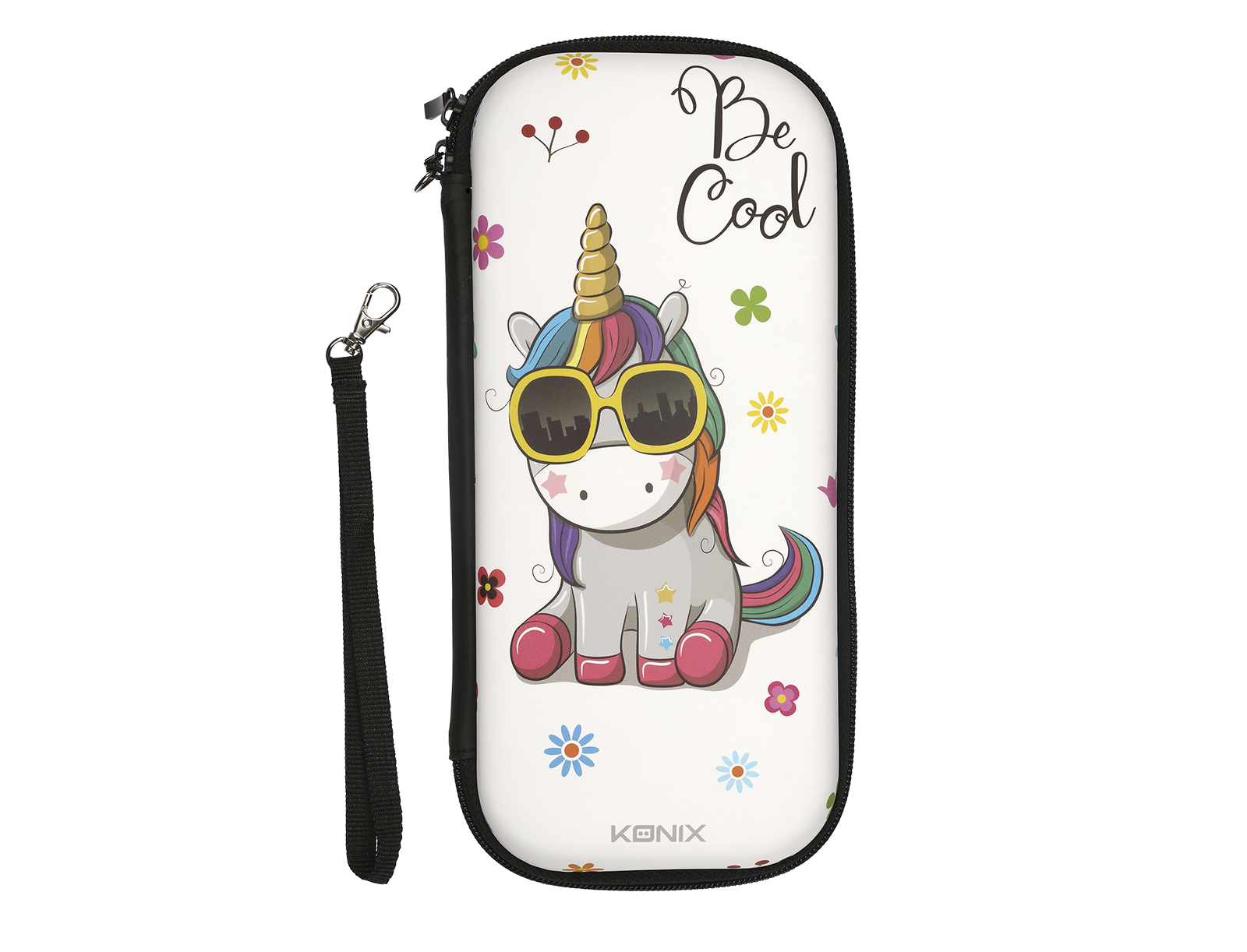 General informations
| | |
| --- | --- |
| Title | Protective cover Unicorne Switch |
| EAN | 3328170275569 |
Characteristics
| | |
| --- | --- |
| Type | Double opening |
| Storage | 14 cartridges |
| Design | Licorne |