For more than 30 years, Konix has been listening to gamers and providing them with equipment that combines innovation, performance and accessibility. It is in this pioneering spirit that Konix launched the famous Speed King, the iconic controller of a whole generation of gamers.
Today, we are still committed to offering the best equipment at the best price. Our secret? To keep only the essentials, in our products as in our communication, we refuse to be overbidding and superfluous and concentrate on what gamers are looking for: performance. Whether it is sensors, switches or materials, we optimize the technology of our products in a budget accessible to the greatest number, to the height of your expectations.
If we already have the honour of accompanying esport teams all over the world, we are always looking for new partners to learn (always!) about their requirements and the new uses that are emerging in order to develop tomorrow's gaming accessories that will make the difference.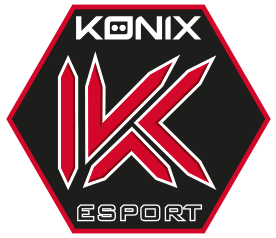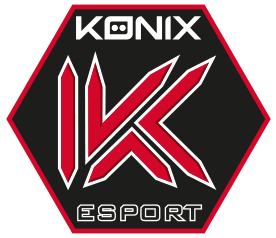 While we already have some good teams, we're always looking for new talent to take them to the top of the Esport scene.
Our sponsorship agreements are based on rights and duties on both sides:
RIGOUR, RESPECT AND AMBITION
We are looking for partners who have a serious and long-term approach of the esport scene. We are looking for reliable teams with ambition and respectful behavior.
CONTENT CREATION
We expect our teams to be active in the creation of content to contribute to the influence of our brand, on social networks as well as during any offline events. In addition, we rely on our teams to accompany us during the events we participate in.
PROMOTING OUR BRAND
We develop products for gamers and we rely on our teams to make our accessories known but also to exchange with them on our projects and prototypes. We expect regular and constructive feedback from our partners so that we can improve our product range.
You have an esport team and wish to be sponsored by Konix?
Fill in the form below, keeping in mind that this will be our first impression of your team. Try to be as complete and convincing as possible!
Konix &Konix & Innelec process the data collected in order to ensure the management of the sponsorship relationship.
To learn more about how we manage your personal data and to exercise your rights, please see our Privacy Policy and Legal Notice page.